Tofu at Kung Wo Dou Bun Chong (公和荳品廠
)
Kung Wo Dou Bun Chong is the expert when it comes to tofu, (also known as beancurd). Their tofu is silky smooth and this local eatery manages to bring out the rich soybean flavour. Their selection covers the sweet and savoury end of the spectrum and ranges from tofu puffs, deep fried tofu, over tofu pudding to sugar free soy milk and. Every dish sets you back only $7 to $20.
Cost: below $20 
Must Order: Tofu Pudding, Fried Bean Curd with Fish paste, Soy Milk
Location: G/F, 118 Pei Ho Street, Sham Shui Po
Tsukemen at Kakurega Ramen Factory
 隠家拉麵工場
Kakurega prides itself in their high quality traditional Japanese ramen. Kakurega focuses on Tsukemen, which are noodles served separately from its soup in a dip-it-yourself fashion. The broth is boiled for 10 hours daily and their noodles are laboriously handmade. Serving only 100 bowls a day, queues are guaranteed. The short menu offers three options of broth: red, black or white ramen.
 
Cost: Main dishes start at $80
Must Order: Tsukemen 
Location: Room 7083, 7/F, Dragon Centre, 37 Yen Chow Street, Sham Shui Po
Pig Liver and Beef Noodles and Kaya French Toast at Wai Kee Noodle Cafe
 (
維記咖啡粉麵)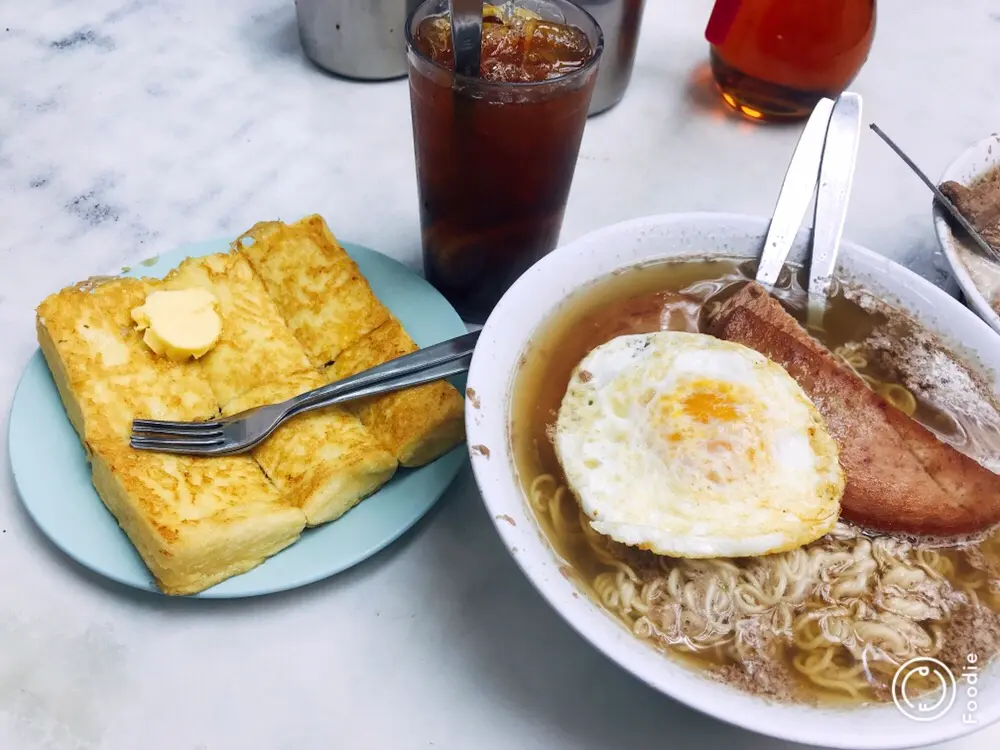 There are exacly two things most guest flock to Wai Kee everyday for:  its pig liver in beef noodles and their Kaya French toast! 
Cost: dishes range between $13 – $35
Must Order: Kaya French Toast, Pig Liver & Beef Noodles 
Location: G/F, 62 & 67 Fuk Wing Street / Shop D, G/F, 165-167 Pei Ho Street, Sham Shui Po
Egg Corned Beef Sandwich at Sun Heung Yuen (Kin Kee) –
 

新香園 (堅記)

 
You won't find a place in Hong Kong that does better egg corned beef sandwiches than Sun Hang Yuen.
You can get this delicious toasted treat for only $21 already. Finally, add a cup of their famous milk tea to your menu to get the most of your stay here. 
Cost: Egg and beef sandwich starts at $21 
Must Order: Egg and beef sandwich, red bean ice 
Location: G/F, 38 Kweilin Street, Sham Shui Po
Rice Rolls at Hop
Yik
Tai
 (
合益泰小食
)
Yet another Michelin recommended eatery in Hong Kong is Hop Yik Tai. Their freshly made Cantonese rice rolls (cheong fun) are unbelievable smooth and go perfectly with sweet sauce, sesame sauce and soy sauce on top. 
Cost: around $12 
Must Order: Rice Rolls (Cheong Fun) with sesame sauce and chilli 
Location: G/F, 121 Kweilin Street, Sham Shui Po 
Dim Sum at Tim Ho Wan
 (
添好運點心專門店
)
Tim Ho Wan is your best bet to eat Dim Sum at one of the cheapest Michelin-stared restaurants in the world! Their barbecue pork baked buns are the most sold item for a reason. Don't underestimate the rest of the menu though!
Cost: Dishes range between $16 – $50 
Must Order: Baked Barbecued Pork Bun Pastry, Sticky rice in lotus leaf in tradtional style Steamed Rice Roll Sweet Medlar Laurel Blossom Cake Steamed Prawn Dumplings, baked pastry BBQ pork bun 
Location: G/F, 9-11 Fuk Wing Street, Sham Shui Po 
Rice Cup Pudding at Kwan Kee Store
(
坤記糕品專家
)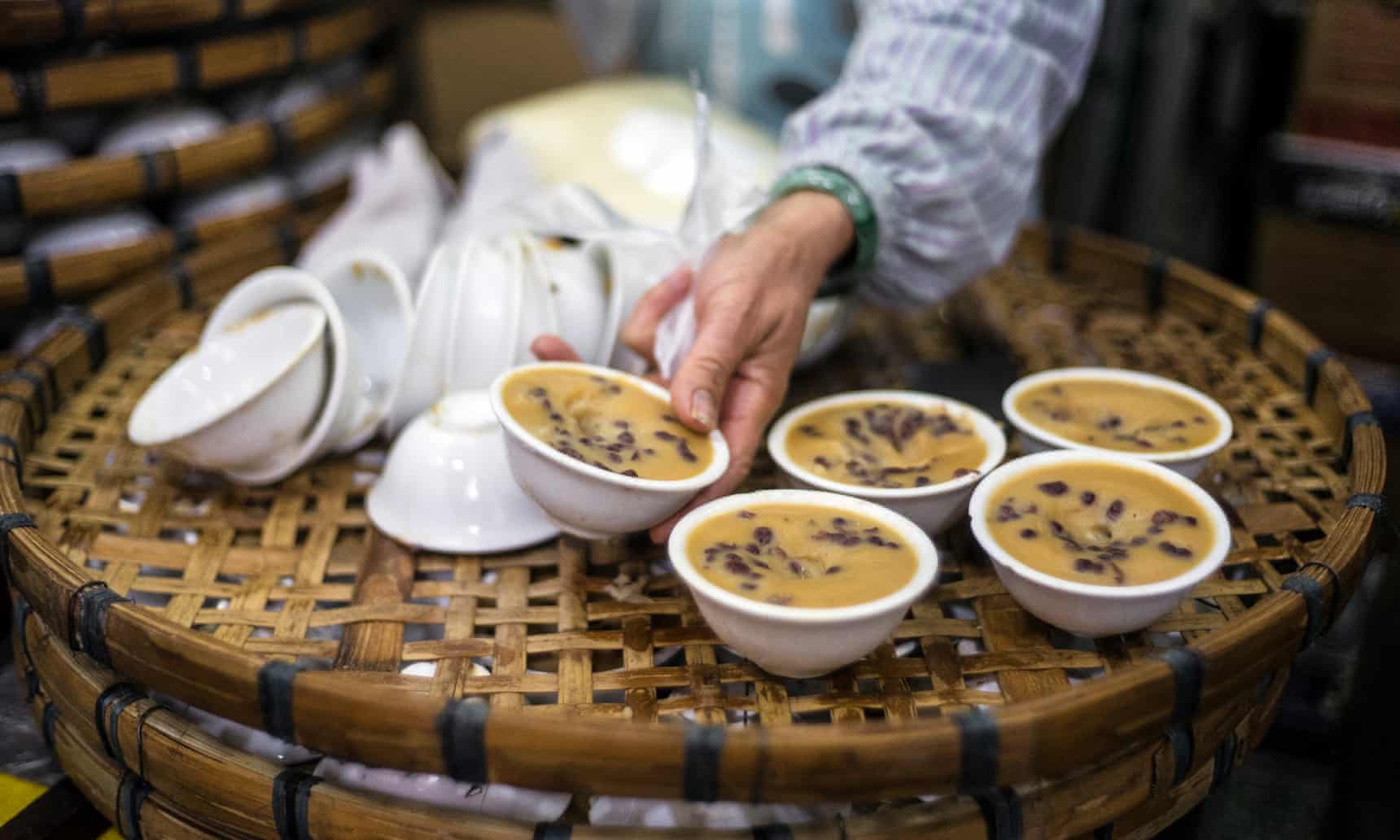 Don't leave Hong Kong without trying at least one steamed rice cup pudding (put chai ko). And don't leave Sham Shui Po to do exactly that at Kwan Kee! The selection here is big and this historic street vendor also happens to be Michelin recommended. 
Cost: Pudding starts at $7 
Must Order: White sugar pudding, clay-pot pudding, red bean pudding, sesame pudding and fluffy cake